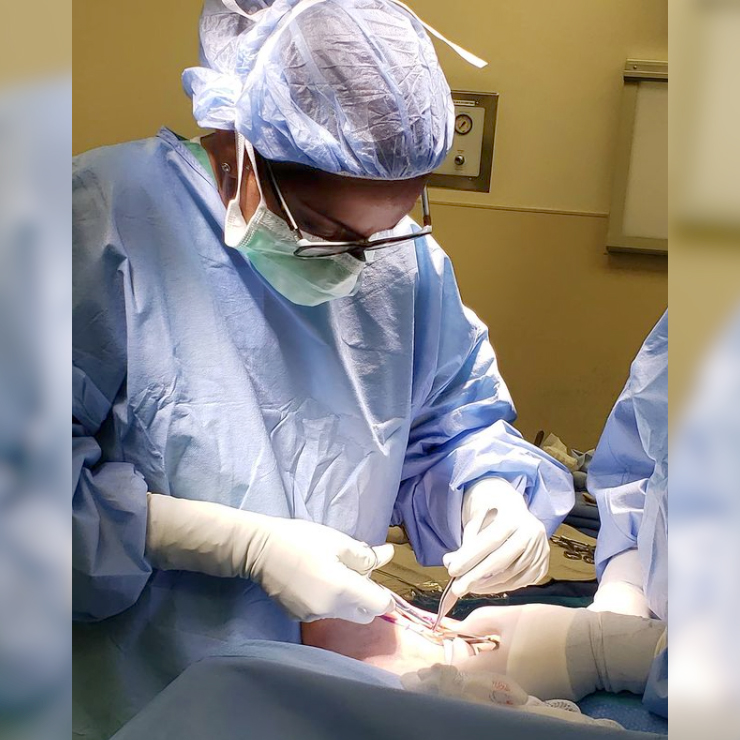 We step
above & beyond
for patient care 
Ankle & Foot Center of Central Florida provides high-quality foot and ankle treatment to men, women, and families living in Mount Dora, Florida. Led by Dr. Joanne Balkaran, DPM, D.ABFAS, FACFAS, CWS, the team provides compassionate, individualized treatments tailored to each person's needs.
At Ankle & Foot Center of Central Florida, the team offers patients of all ages access to a full line of podiatric health services, including on-site X-rays, nerve testing, arterial testing, stem cell therapy, and trauma surgery.
The team diagnoses and treats a number of common foot and ankle problems, including bunions, flat feet, plantar fasciitis, fractures,  deformity correction, and sports injuries. The doctors specialize in diabetic foot care and wound care. Men and women living with this chronic condition can get access to diabetic shoes and counseling to ease their symptoms and improve their quality of life.
Though the team prefers to address foot and ankle problems using conservative, integrative means, they also offer minimally invasive foot and ankle surgery. Anyone who is suffering from foot or ankle pain that doesn't respond to conservative treatment can benefit from surgery at Ankle & Foot Center of Central Florida.
Request an appointment today by calling the office or using the online booking tool. It's the first step to a more active and pain-free life.
ANKLE & FOOT CENTER of CENTRAL FLORIDA
Monday
Tuesday
Wednesday
Thursday
Friday
Saturday
Sunday
8:00 am – 5:00 pm
8:00 am – 5:00 pm
8:00 am – 5:00 pm
8:00 am – 2:00 pm
8:00 am – 2:00 pm
Answering Service
Answering Service


Our answering service is available every day during non-business hours.